All About Spreadsheets!
Posted by

Date

February 4, 2020
SPREADSHEET PROGRAMS
There's more than just Excel!
Almost anytime somebody says the word 'spreadsheet' my first thought is always 'Microsoft Excel' but that's just because it's the program I and many other people use. But that doesn't mean you should use it just because everyone else is!
When it comes to spreadsheet software you actually have a couple of choices, some of them even being free to use!
Microsoft Excel
When it comes to spreadsheet programs, Excel is the cream of the crop. It can do everything from the simple to the advance! The only catch? You have to pay for it with either Office 365 or you can use the free web version. However, the free web version is a little limited in what it can do and can be difficult to control at times.
Google Sheets
If Microsoft Excel is the cream of the crop, then Google Sheets is a close runner-up. It can be accessed through Google Drive or via this link which requires a Google or Gmail account to use (don't worry, it's free to sign up to one!)
I've used both Google Sheets and Microsoft Excel and I can say that there's almost no difference in functionality. They do some things a little differently, but for an everyday user Google Sheets is an excellent alternative to Excel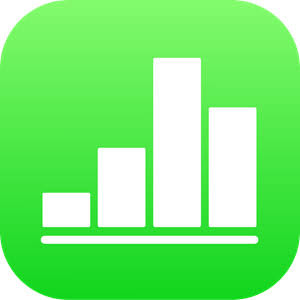 Apple Numbers
If you own a Mac computer, then it should have already come pre-installed with 'Numbers' which is Apple's spreadsheet program.
Numbers is a great spreadsheet progam for casual users as it too contains most of the same functionality as Excel. If you're planning on doing HUGE data set analysis or advanced graphing and plotting, then it's best to stick with Excel, otherwise Numbers is perfect for a household budget or travel itineraries.
LibreOffice Calc
LibreOffice is a full set of office tools for word processing and spreadsheets that is 100% free to download and use and is open source. Open source means that all the internal coding and what makes the program 'tick' is free to view for anyone, meaning that there's never any hidden surprises!
As part of their suite, LibreOffice has 'LibreOffice Calc' has much of the same functionality of Microsoft Excel. The biggest difference being how formulas are typed out and used. What works in Excel may not work in LibreOffice Calc.
At the end of the day, if you need to create a spreadsheet you most likely won't be needing to process a million pieces of data or need super complex formulas. Because of this, you'll be fine with any spreadsheet program that you feel comfortable using and it'll be able to get the job done.