How To Free Up Space On Your Computer
Posted by

Date

March 7, 2017
DON'T BE A HOARDER
Hard Drives on your computer refer to the amount of space and storage your computer has. We can store photos, documents, programs, music etc on your computer hard drive.
Although our computer hard drives are getting larger, we always somehow manage to fill them up.
This is a very common issue we experience, and here is the quickest way to free up some valuable space on your computer hard drive (Both Windows and Apple computers).
TIME TO CLEAN.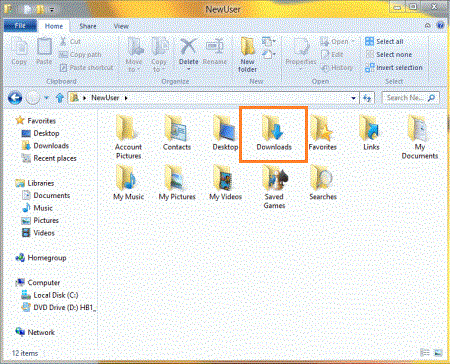 CHECK YOUR DOWNLOADS FOLDER
On your computer, there is a folder called Downloads.
Every time you are on the internet and click to download a file, or receive a file via email and wish to save it to your computer, it stores the file in the Downloads folder by default.
Its like the delivery man delivering your parcels, and leaving it in the default designated mail room in the house.
We see that many people don't check this Downloads folder, and it gets messy. Messy and take sup valuable space on your computer.
We would encourage you to check the Downloads folder regularly, and move any important files into your Documents folder (so you can keep it), then the files that you don't want to keep should be Deleted.
EMPTY YOUR TRASH
When you delete a file on your computer, the file is moved in Trash.
This gives you the opportunity to recover any files that you have accidentally deleted. When you don't empty the Trash, you are just accumulating rubbish, taking up space on your computer.
This process is similar to putting your household rubbish into the Trash, but the rubbish man hasn't come around to collect it.
Unfortunately, the rubbish man doesn't visit weekly like he does at home, so when you're ready for the rubbish man to come and empty your trash, do this:
1. Right click on your Trash icon
2. Click on Empty Trash
You will be prompted to confirm that you want to permanently delete your items